Company Info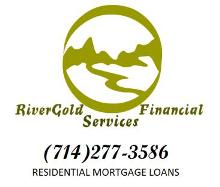 ---
What's New or Extended for the 2017 Tax Season?

Affordable Care Act Tax Provisions Home Basic Information: Starting in 2014, if you get your health insurance coverage through the Health Insurance Marketplace, you may be eligible for the premium tax credit. This tax credit can help make purchasing health insurance coverage more affordable for people with moderate incomes. Each year the Health Insurance Marketplace has an open enrollment period. The open enrollment period to purchase health insurance coverage for 2016 through the Health Insurance Marketplace runs from Nov.1, 2015, through Jan. 31, 2015. Enroll by Dec. 15, 2015 to have coverage effective Jan. 1, 2016. Contact the Marketplace at HealthCare.gov to enroll. Education Tax Breaks: Under the American Recovery and Reinvestment Act (ARRA), more parents and students will qualify over the next few years for a tax credit, the American Opportunity Credit, to pay for college expenses that has been extended until December 2017. 2017 Standard Mileage Rates for Business, Medical, Charity and Moving The Internal Revenue Service issued the 2017 optional standard mileage rates used to calculate the deductible costs of operating an automobile for business, charitable, medical or moving purposes. Beginning on Jan. 1, 2017, the standard mileage rates for the use of a car (also vans, pickups or panel trucks) will be:
53.5 cents per mile for business miles driven, down from 54 cents for 2016
17 cents per mile driven for medical or moving purposes, down from 19 cents for 2016
14 cents per mile driven in service of charitable organizations
The business mileage rate decreased half a cent per mile and the medical and moving expense rates each dropped 2 cents per mile from 2016. The charitable rate is set by statute and remains unchanged. The standard mileage rate for business is based on an annual study of the fixed and variable costs of operating an automobile. The rate for medical and moving purposes is based on the variable costs. Answers to Frequently Asked Questions for Individuals of the Same Sex Who Are Married Under State LawThe following questions and answers provide information to individuals of the same sex who are lawfully married (same-sex spouses). These questions and answers reflect the holdings in Revenue Ruling 2013-17 in 2013-38 IRB 201. Click the link. **The above articles have been compiled from the IRS website. Basic Tips in filing your tax return: I always recommend my clients to get a manila envelope or a shoebox or any small box, and write the tax year at the beginning of each year. Then throughout the year place all of your receipts, whether they are doctors receipts or gasoline receipts (if you are self-employed and/or use your vehicle for business purposes) or any receipt or paper containing any information you may think it could be tax deductible, inside this box. This makes it easier for you at the end of the year to separate the different expenses you had, and have it ready in writing for your tax preparer. Remember most tax preparers are not accountants - who charge you a monthly fee or extra fee to maintain or prepare your accounting plus a fee to prepare your taxes- and you need to provide them with accurate information. Any item you are not sure your tax preparer can tell you if it is tax deductible or not. ITIN/SS Numbers: If you, your spouse or any of your dependents do not have a valid social security card and can't obtain one, you can claim your dependent. Tell your tax preparer and he/she will prepare the W-7 form along with your tax return requesting an ITIN (Individual Taxpayer Identification Number) for tax purposes. Provide your tax preparer the following documentation of the person or persons including children that are applying for the ITIN:
Certified Copy of their Birth Certificate
A valid Driver License or Identification Card (if adult)
Copies of their school records for the tax year (if a child)
Copy of their Vaccination Record (if non-school aged child)
After your return is filed and you have not received your refund if any: To find out where is your refund from the IRS- click the link below and follow the instructions. Where's My Refund? Get the lowdown on your refund now. Secure access anytime from anywhere. What a deal!

Have a Happy 2018 Tax Season!
Income Taxes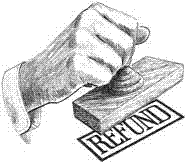 **Fully Bonded
CTEC Registered Tax Preparer
AFSP Tax Preparer NEWS UPDATES: 2018 Tax Filing Season Begins January 29. Tax Returns are due April 17. The IRS reminds taxpayers that, by law, the IRS cannot issue refunds claiming the Earned Income Tax Credit (EITC) and the Additional Child Tax Credit (ACTC) before mid-February. While the IRS will process those returns when received, it cannot issue related refunds before mid-February. The IRS expects the earliest EITC/ACTC related refunds to be available in taxpayer bank accounts or on debit cards starting on Feb. 27, 2018, if they chose direct deposit and there are no other issues with the tax return.

**Very Important!

More ITINs to Expire The Internal Revenue Service is now accepting renewal applications for the Individual Taxpayer Identification Numbers (ITINs) set to expire at the end of 2017. The agency urges taxpayers affected by changes to the ITIN program to submit their renewal applications as soon as possible to avoid the rush. In the second year of the renewal program, the IRS has made changes to make the process smoother for taxpayers. The renewal process for 2018 is beginning June 21, 2017, more than three months earlier than last year. Under the Protecting Americans from Tax Hikes (PATH) Act, ITINs that have not been used on a federal tax return at least once in the last three consecutive years will expire Dec. 31, 2017, and ITINs with middle digits 70, 71, 72 or 80 will also expire at the end of the year. Affected taxpayers who expect to file a tax return in 2018 must submit a renewal application. As a reminder, ITINs with middle digits of 78 and 79 already expired last year. Taxpayers with these ITIN numbers can renew at any time. Taxpayers Have To Renew Their ITIN Who has to renew it?: The Internal Revenue Service on August 4, 2016 announced important changes to help taxpayers comply with revisions to the Individual Taxpayer Identification Number (ITIN) program made under a new law. The changes require some taxpayers to renew their ITINs beginning in October. The new law will mean ITINs that have not been used on a federal tax return at least once in the last three years will no longer be valid for use on a tax return unless renewed by the taxpayer. In addition, ITINs issued prior to 2013 that have been used on a federal tax return in the last three years will need to be renewed starting this fall, and the IRS is putting in place a rolling renewal schedule, described below, to assist taxpayers. Unused ITINs. ITINs not used on a federal income tax return in the last three years (covering 2013, 2014, or 2015) will no longer be valid to use on a tax return as of Jan. 1, 2017. ITIN holders in this group who need to file a tax return next year will need to renew their ITINs. The renewal period begins Oct. 1, 2016. Expiring ITINs. ITINs issued before 2013 will begin expiring this year, and taxpayers will need to renew them on a rolling basis. The first ITINs that will expire under this schedule are those with middle digits of 78 and 79 (Example: 9XX-78-XXXX). The renewal period for these ITINs begins Oct. 1, 2016. The IRS will mail letters to this group of taxpayers starting in August to inform them of the need to renew their ITINs if they need to file a tax return and explain steps they need to take. The schedule for expiration and renewal of ITINs that do not have middle digits of 78 and 79 will be announced at a future date. If taxpayers have an expired ITIN and don't renew before filing a tax return next year, they could face a refund delay and may be ineligible for certain tax credits, such as the Child Tax Credit and the American Opportunity Tax Credit, until the ITIN is renewed. Tax Return Tips: The IRS urges all taxpayers to make sure they have all their year-end statements in hand before filing their tax returns, including Forms W-2 from employers, Forms 1099 from banks and other payers, Form 1095-B, and also Form 1095-A from the Marketplace for those claiming the premium tax credit. Choosing e-file and direct deposit for refunds remains the fastest and safest way to file an accurate income tax return and receive a refund. The IRS anticipates issuing more than nine out of 10 refunds in less than 21 days. The IRS also reminds taxpayers that a trusted tax professional can provide helpful information and advice about the ever-changing tax code. **During the 2018 Tax Season our office will be opened as usual during tax season starting January 15th, Monday, Tuesday, Wednesday & Fridays from 10:00 AM to 5:30 PM, Thursdays from 10:00 AM to 7:00 PM and Saturdays from 10:00 AM to 5:00 PM to accommodate all our clients.

We thank all of our loyal clients for their support and we welcomed the new ones!

You are able to have your Income Tax Declaration prepared from as low as $35.00 dollars depending on your deductions including the electronic filing fee. The State of California (Franchise Tax Board) and the IRS, require your tax preparer to file your income tax declaration electronically.

With the Electronic Filing Service you receive your Tax Refund in 2 to 3 weeks instead of 8 weeks. This service is offered with or without direct deposit at no extra charge (your refund is deposited directly into your checking or savings account). We do not provide the RAL Refund Service (you receive your check in 24 hours) as previous years. .

To our loyal clients, for our 2018 tax season, you should check your mail starting the second week of December 2017 for our $5.00 coupon flyer toward your tax preparation. And don't forget to bring it with you in order to get the discount!

If you have not yet prepared your tax return for this year or prior years, we can help you.

Call us today (714) 835-5844 and get an appointment immediately.

Walk-ins Welcome!!

We accept major credit cards & debit cards